Eye-open'n, hand-clap'n, toe-tap'n fun with Buck Trent!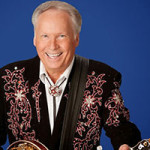 Wake Up To Live Country Music Mornings in Branson, MO! Promo video of entertainer extraordinaire and 2-time Country Music Association (CMA) Instrumentalist of the Year, Buck Trent and his all-star cast. They deliver a fast-paced, country music variety show packed full of country, bluegrass, gospel music and down home fun for everyone.
When "Mr. Banjo" Buck Trent takes the stage, it's sure to be a great time! Fans know this World Premier Five-String Banjo Picker from television shows such as The Porter Wagoner Show and Hee Haw and the fabulous sounds he created for Dolly Parton, Norma Jean, and more.
Celebrating over 20 years of country music mornings in Branson, Missouri, master musician, humorist, and entertainer extraordinaire, Buck Trent and his amazing cast put a smile on your face for the whole day!